SALSAtlanta website design
Brief
SALSAtlanta hosts one of the biggest Cuban dance festivals within the U.S. every year. For the 2013 festival, the organizers were able to book one of the biggest names in Cuban music currently—Alexander Abreu y Havana D'Primera. I volunteered to help redesign the event webpage to communicate the significance of the headline act and drive ticket sales.
What I Did
Within a tight timeline, I reorganized the site's content into wireframes and reviewed those with the conference organizer. From those wireframes I developed designs and provided HTML and CSS for each page of the site.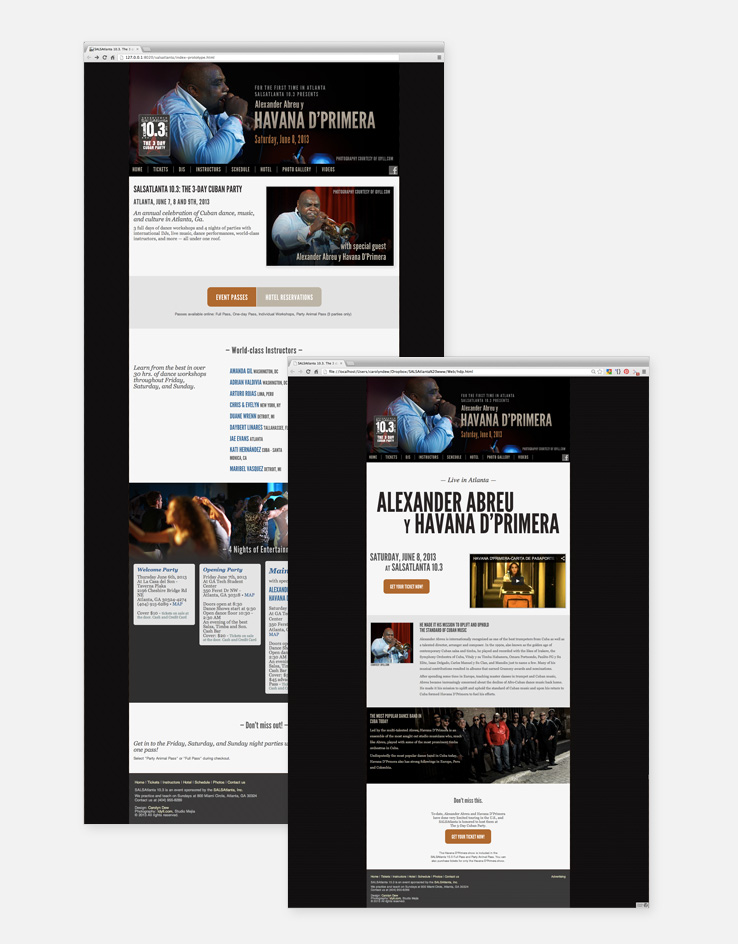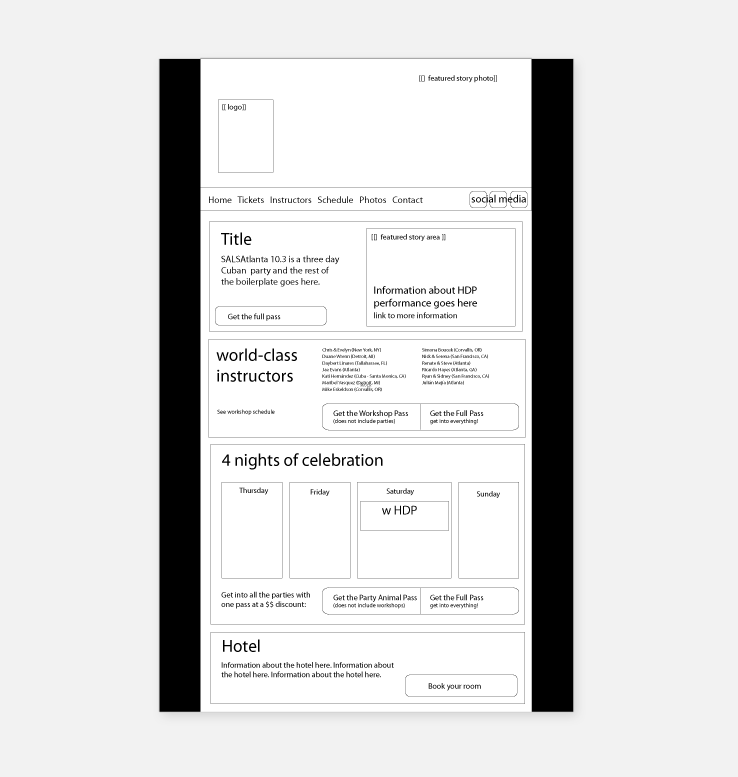 Key Tools and Deliverables
visual design
wireframes
front-end development (HTML & CSS)
Results
Feedback from the organizers as well and attendees on the website design was overwhelmingly positive.